PROJECT MANAGEMENT WITH TOMS
Project management is a methodical approach to planning and guiding project processes from start to finish. According to the Project Management Institute, the processes are guided through five stages: initiation, planning, executing, controlling, and closing. But how well have you, as a project manager, been able to manage these 5 processes?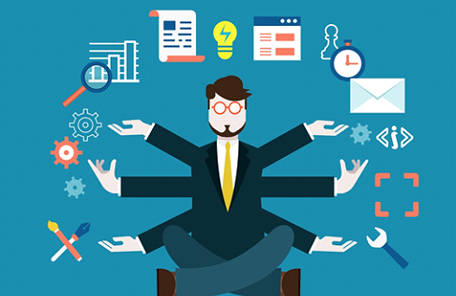 The primary challenge of project management is to achieve all of the project goals within the given constraints. Projects must be delivered within cost, on time and must meet the agreed scope – no more, no less. Projects must also meet customer quality requirements.
Now, are you currently handling multiple projects and having to still account for proper documentation of them all? Are you worried about organizing your projects based on milestones to be achieved? Do you, as a project manager know every worker on site and can your team account for every milestone to be accomplished from start to finish on existing projects? Or, do you see a need to manage available resources on achieving project deliverables without reducing quality and overall performance? Well, that's what TOMS is here for.
TOMS is a customized web-based solution that helps you effectively track and monitor all your business and project processes, integrates your business processes, automates it all while checking out on redundant activities that may be reducing efficiency within your organization. TOMS is designed to handle projects in the following ways and more:
TOMS automates your project activities into actionable items.
TOMS equips you with an exclusive project suite that manages your project work packages based on designated Work Breakdown Structures.
TOMS gives you real time data on all projects with Automated / Pre-configured Reports.
Would you like to learn more on how TOMS can be of help to your Projects?